If you want to take your dog to Zion National Park, you need to know some of the rules. Besides keeping the dog on a leash, you also have to observe the rules and regulations on hiking trails with dogs. In addition, make sure you get a permit from the park before taking your pet on any hike.
Pet-friendly campgrounds in Zion National Park
Several campgrounds in Zion National Park are pet-friendly. Dogs are allowed in the park as long as they are on a leash and not over six feet. Leaving your dog in a vehicle in Zion can be very dangerous, because interior vehicle temperatures can reach 102 degrees in just 10 minutes. A pet in a hot car can experience organ damage or even die.
Zion National Park is home to a 3,000-foot deep canyon, box canyons, and various rock formations. There is a great variety of wildlife and you can even bring your dog. To make your stay more comfortable, consider booking a campground in Zion that is pet-friendly.
Dogs are not allowed on most trails, but the Pa'rus Trail is the exception. This flat, paved trail runs alongside the Virgin River and allows dogs. Other trails are not dog-friendly, but you can take your pet inside your vehicle. The park also allows service animals in its shuttle buses.
The Mazama Village campground is another option for campers with pets. Guests are allowed to bring their dogs as long as they are leashed. These pet-friendly sites are located close to the park's visitor center and offer scenic views of the canyon and painted badlands.
There are several campgrounds in Zion National Park that are pet-friendly. Just be sure to keep your dog on a leash at all times and clean up after your pet. Be sure to bring food and water for your dog. The temperature in Zion National Park can reach a scorching 101 degrees, so pack plenty of water and bowls.
Watchman Campground is located 1/4 mile from the South Entrance. This campground is open year-round and has wheelchair and group campsites. There are 190 regular sites, six wheelchair accessible sites, and two group campsites for groups. You can also bring your four-legged friend on a six-foot leash. White Sands is another campground that allows pets, but only on a leash. While there are no facilities in the park for RV/car camping, it allows pets on a six-foot leash.
Rules for dogs on trails in Zion National Park
Dogs are allowed on some trails in Zion National Park, but there are also some trails that are not dog friendly. You should also keep in mind that there are rules that prohibit dogs from certain areas of the park, such as the Pa'rus Trail. However, there are many other dog-friendly trails that you can explore near Zion National Park.
First, it is important to keep your pet on a leash on the trail. Even if you're hiking or biking through the park, your dog should be restrained with a leash that's at least six feet long. You'll also want to clean up after your dog, and this means carrying plastic bags.
Dogs can also accompany you on scenic drives in Zion National Park. The Kolob Canyons Road and Kolob Terrace Road are great places to picnic with your dog. But, you'll have to remember that there is no shade on the trail, so make sure your dog wears a bootie, which protects his or her feet from the hot pavement. Lastly, be sure to use a leash at all times when you're hiking in Zion National Park.
Another rule regarding dogs is that dogs cannot be allowed to fly in Zion National Park. The National Park Service also prohibits drones from flying over Zion National Park. This law is in place to minimize the impact of tourists on the park's natural resources. The park welcomes thousands of visitors each month, but they can't let everyone in!
There are a few exceptions to this rule. You can bring your dog along the Pa'rus Trail, which is a paved path that follows the Virgin River. However, it's not the most scenic of walking trails in Zion. While you can bring your pet along with you to some places, it is best to avoid the Pa'rus Trail if you have a small dog.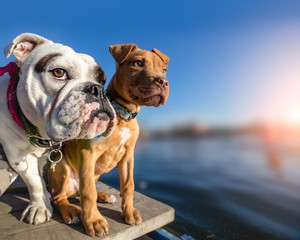 Dogs are allowed to accompany you on paved roads, campground grounds, and the grounds of national parks, but not in the backcountry. However, they must be on a leash that is at least six feet long.
Avoid hiking the Narrows without a permit
While the Narrows is not an off-leash area for dogs, it is still important to get a permit if you plan to hike them. You can book a permit online for $5, and the park will release half of the permits for hikers with advanced reservations. The best time to reserve a permit is about three months in advance. You can also make last-minute reservations up to five days before your hike.
One of the biggest risks is flash floods. These floods can occur quickly, causing hikers to be stranded and sometimes even dead. You can never tell when a flash flood will hit the park. Even a few inches of rain can cause flash floods. So, hikers should avoid the Narrows when it is raining.
To avoid a flood, check the water level at the Virgin River Flow Gauge. If the water level is 120 cubic feet per second, the National Park Service automatically closes the trail. The closure will continue for at least two hours after the warning is lifted. Keep an eye on current weather and the flash flood forecast to stay informed of potential closures. Even if there's no warning for flooding, check the river's water volume at least one day before you plan to hike the Narrows.
It's better to hike the Narrows with a permit than to hike without one. This is a popular destination and you'll have to queue up for shuttles. It's a five-mile hike, and the most popular part of the hike is Wall Street, which is the tallest part. The park offers shuttle buses back to the visitor center.
Hiking the Narrows is a popular activity in Zion National Park, and you can hike in the narrowest part of the canyon. This section of the river can be 20-30 feet wide. It's also one of the most popular areas to visit in Zion National Park. During the summer, the water level is low and the river is a comfortable temperature. You can even spend the entire day hiking in the river, which is a great way to experience Zion.
The best time to hike the Narrows in dogs Zion National Park is from May to June. Water levels are usually low during these months, but there's always the risk of flash floods. The water level decreases slowly from May to December. It is important to check the weather forecast before your trip to make sure the Narrows are open for hiking.